Eureka Building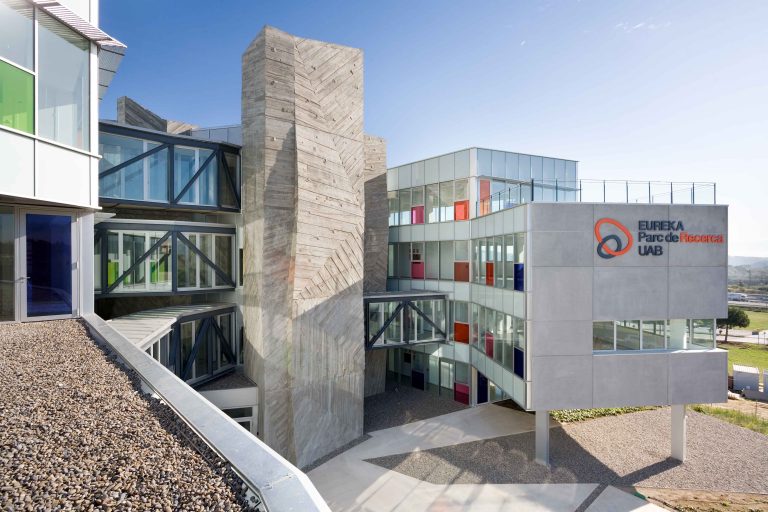 Total area available: 0 sq.m
CZFB and the Universitat Autònoma de Barcelona (UAB) developed the construction of Eureka Building to boost R&D in the Parc de Recerca of the Bellaterra Campus (Cerdanyola).
It is located in the CIT (Catalonian Innovation Triangle) technological corridor, which includes Parc de Recerca (UAB), the Parc Tecnològic del Vallès, the Esade-Creapolis centre, the Parc Alba, as well as a number of business parks and university centres.
The building is the work of the architectural studio  Cinnamond – Torrentó – Sala Arquitectes. It occupies nearly 5,000 m2 above ground and 1,700 m2 underground. It is divided into three office floors with a large open courtyard to the west that features an outstanding playful use of volumes.
It is occupied by highly innovative new companies that were created based on the research results of the UAB Campus and the R&D departments of established companies.