Nexus Building II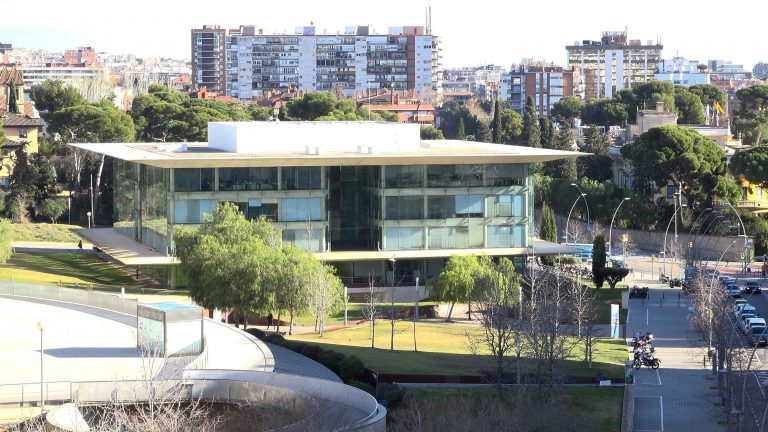 Total area available: 984 m2
Nexus Building II is in the northern campus of the Universitat Politècnica de Catalunya (UPC), in Barcelona.
It is the second building constructed by us to promote exchange between the academic world and the company It is an unusual, attractive and functional construction designed by Ricardo Bofill, with a total constructed area of 7,626 m2.
Working with the UPC, we are in charge of the management and leases open spaces that can easily be adapted as offices and work centres of between 25 and 400 m2.
The building's outstanding location and high-level technical provisions, as well as its link to high-technology and R&D projects developed in the university, make it a focal point attracting technological companies.    
Available bureaux:
1st Floor; Module 123: Surface area 32 m2
1st Floor; Module 124: Surface area 52 m2
1st Floor; Module 125: Surface area 52 m2
1st Floor; Module 126: Surface area 32 m2
(Modules 123, 124, 125 and 126 can be unified as a 168-m2 single space)
2nd Floor; Module 2D: Surface area 300 m2
3nd Floor: