El Consorci de la Zona Franca de Barcelona has closed its 2019 accounts with a business volume of 55.5 million euros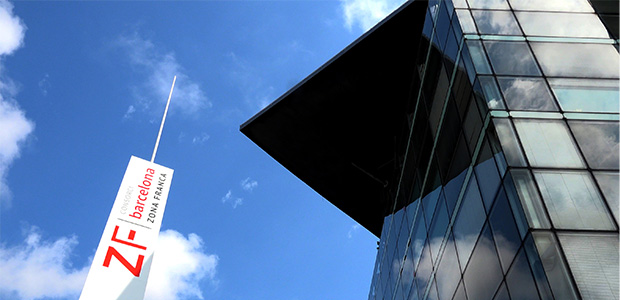 10 de July de 2020
The plenary has restated the role of the CZFB as an engine for the global economic revival
The main projects the organization is working on are the BNEW B2B event and the DFactory technology hub
Barcelona, 10th of July 2020.- The Consorci de la Zona Franca de Barcelona (CZFB) plenary council has approved today its 2019 annual accounts, which register a profit of more than 14.1 million euros and a net income of 55.5 million euros. The CZFB has consolidated once again the positive trend of a business volume increase and a decrease of its financial debt and has closed the year at 24.1 million euros. Operating expenses were 49.5 million.
The entity held its plenary session today, chaired by the city's mayor, Ada Colau, and by the State's special delegate at the CZFB, Pere Navarro. In addition to validating the 2019 accounts, the plenary has also addressed the Consorci's course, highlighting the organization's important role as a catalyst for the economy and its key contribution in the economy's reactivation after the Covid-19 crisis. The two axes in which the public company works in this direction are the launching of BNEW, the first great event for the revival of the economy, conceived as a hybrid and totally disruptive B2B event that will be held between October 6 and 9 in different emblematic Barcelona venues. Furthermore, the Consorci is working for the DFactory opening, a technological hub for the promotion and development of 4.0 Industry, scheduled for the end of the year.
The special delegate of the State at the CZFB wanted to highlight the importance of the Consorci's effort to adapt to a completely changing context and anticipate the needs of the different sectors where it is acting upon. According to Pere Navarro, "our objective is to help the companies in our environment, as well as the city of Barcelona, to emerge stronger from this era of uncertainty."
Likewise, the 2019 CZFB Annual Report has also been approved at the session, to be presented publicly shortly, where the entity's last year's contributions to the economy of the Barcelona metropolitan area and future projects investment are registered in detail.
Click here to download a stock image of last year's Plenary held on December 17, 2019 since this year's Plenary has been held on-line. Click here to download an image of the Consorci de la Zona Franca's headquarters.