DFactory
Barcelona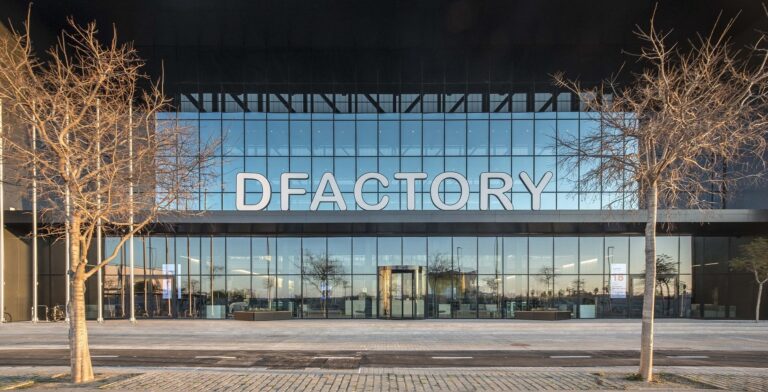 DFactory Barcelona is an initiative led by the Consorci de la Zona Franca de Barcelona. Its aim is to promote and develop Industry 4.0, boosting an ecosystem for the attraction of talent, technology and investment in a unique space.
The land of the CZFB where the former SEAT factory was located will house, starting in 2021, a technological hub which will be a model in the south of Europe in the area of digital innovation based on the new 4.0 economy.
The project will occupy a total area of almost 100,000 m2, with an initial investment of 25 million euros in the first of two phases, and a total of 100 million euros once it is complete. The financial support comes from European ERDF funds, through the Fundación Incyde, related to the Chambers of Commerce of Spain.
The desire to be an "industrial warehouse for the 21st century" will be demonstrated in the structure of the centre itself. The building will feature an architecture combining the typical forms of industry, finished in glass and with diaphanous interiors and sustainable solutions.