Casernes de Sant Andreu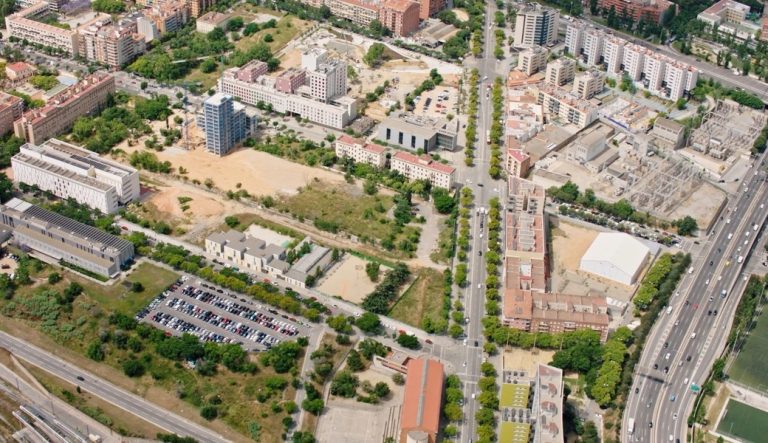 Available Area:  50,496 m²
With the support of the city council of Barcelona, we bought the land of the former military barracks of Sant Andreu from the Ministry of Defence. The idea was to develop a new space with facilities for the local neighbourhood: green and residential areas with subsidised, sheltered and free-market housing.
The architect and urban planner Manuel de Solà-Morales drafted the urban improvement plan, with the idea of maintaining a variety of uses in each of the constructions: 36,000 m2 for twelve new public facilities; 41,000 m2 for parks and green areas; 22,500 m2 for housing and 14,000 m2 for roads. 
A number of public facilities are already in operation: the barracks of the Mossos d'Esquadra police, the Eulàlia Bota infant and primary school, the Escola Barcelona workshop (TEB) and the social and health centre.
The complex was designed by the architect Manuel Brullet, of the  Brullet i Associats architectural studio. It has a primary health centre for 25,000 people, as well as a primary healthcare team offering general medicine, paediatrics, on-call care, health education and minor surgery.
We have constructed a building of 78 subsidised housing units designed by the architect Francesc Rius, with the aim of moving the people living in homes on calle Palomar with the right to be relocated.