Management, Sustainability and CSR
The Free Trade Zone Consortium creates the Directorate of Corporate Social Responsibility and Sustainable Development Goals on the fourth anniversary of the enactment of the United Nations' Sustainable Development Goals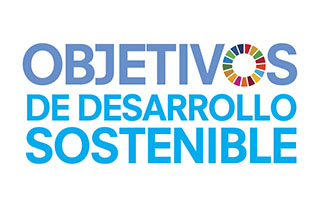 21 de October de 2019
Barcelona, 2nd October 2019. – Coinciding with the fourth anniversary of the enactment of the Sustainable Development Goals for the United Nations' Agenda 2030, the Barcelona Free Trade Zone Consortium has decided to create a Directorate of Corporate Social Responsibility (CSR) and SDGs, in accordance with the design of the new Strategic Plan that the public entity is drafting.
The Consortium is a member of the Spanish World Pact Network, and as the manager of the industrial area where the Free Trade Zone is located and the public entity for economic promotion, it explores new forms of industrial production.
The State's special delegate to the Consortium, Pere Navarro, explained about the entity that "it is developing a strategic plan to give material form to Corporate Social Responsibility and design our priorities within the 17 sustainability objectives and the 169 goals which they include. There is no plan B for our world, and together we must all work actively to achieve the sustainability of the planet and companies, as well as furthering the people's rights."
Navarro highlighted "the important role played by the Consortium in determining specific SDGs for the industrial framework and economic activity, with sustainability that will enrich the application of sustainability objectives which are regularly conceived for urban space and natural environments."
At its last corporate plenary session, the Consortium decided to regulate the entity's subsidies in order to link them to SDGs and economic activity, making the granting of these subsidies and the CSR policy more transparent.
In an act to bestow an internal promotion, Navarro named Montse Novell to become the director of the new Department of CSR and SDG, while Víctor Francos, up to now the Director of Institutional Relations, will be taking over the management of Corporate Communication, a position which Novell had held until this time.