The Consorci adjusts its grants, linking them to achieving the Sustainable Development Goals and promotion of economic activity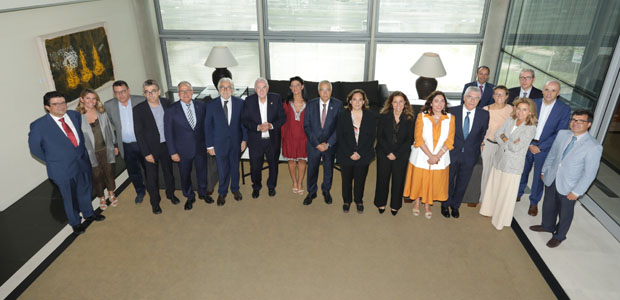 19 de September de 2019
Today, at a plenary session chaired by the mayor of Barcelona Ada Colau, the Consorci de la Zona Franca de Barcelona passed a motion to refocus subsidies granted by the organisation, linking them to the Sustainable Development Goals (SDG) and the promotion of economic activity.
The measure makes the grant-awarding mechanism more transparent and equitable. In 2017, it decided to allocate ten per cent of its annual profits to social activities directly related to the implementation of a corporate social responsibility policy consistent with achievement with the SDG, principles with which the Consorcí and its Special State Delegate and executive chairman Pere Navarro align.
Grants awarded by the CZFB must, therefore, be directly related to the promotion of economic activities in line with its articles of association, or finance activities in the interests of the public, society, the economy or for humanitarian purposes to bodies in alignment with the United Nations 17 Sustainable Development Goals in the 2030 Agenda.
The corporate plenary met today to approve the closing of the annual accounts for the 2018 financial year, posting profits of €25 million and maintaining a year-on-year increase in turnover and decrease indebtedness.
Net income from business in 2018 came to 52.1 million, an improvement over the €49.67 posted the previous year, while expenditure increased from €41.51 million in 2017 to €43.34 million in 2018. Financial debt was €33 million as opposed to €45 million in 2017. Between 2011 and 2018 the organisation reduced its financial debt by 82%.
The Consorci is a self-funded public company whose income comes from industrial leases in the Free Trade Zone in Barcelona and its wealth management activities. Although its main field of activity is the industrial estate and customs free zone, it also develops urban and industrial buildings. It is a catalyst for transforming businesses toward the economy 4.0 and it organises events of economic importance to Barcelona like the SIL logistics exhibition and the BMP real estate fair.
The plenary was attended by representatives of the Spanish Government, the City of Barcelona, and some of the city's primary economic entities.