La Zona Franca Industrial Estate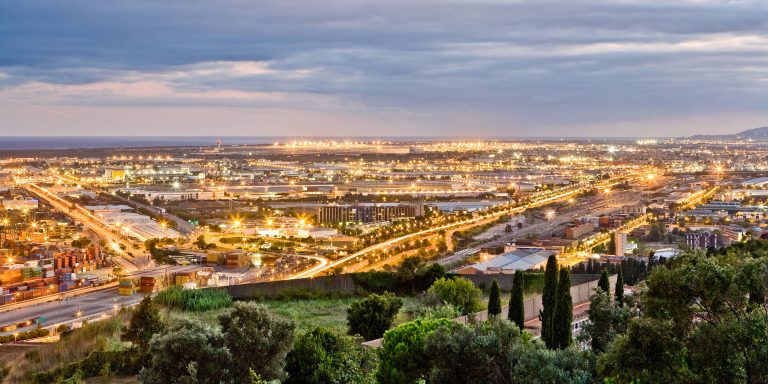 Area available: 32.095,85 sq.m
La Zona Franca Industrial Estate is key to the economic potential of Barcelona and its surrounding metropolitan area. It is the biggest and most active industrial area in Spain and one of the most dynamic in Europe, with more than 300 companies already established there.  We offer leases for both plots (for companies that want to invest in their buildings in the long term), and already constructed structures.
It is a geostrategic platform with an outstanding location, next to the transport and communications infrastructures connecting it to the whole world.
The Estate is located at only 7 km from the urban centre of Barcelona and the airport, 500 m from the port, and 200 m from Can Tunis, the main rail freight terminal in Catalonia. The infrastructure also has direct access to the metropolitan ring roads, which provide links to a large number of national and international motorways.
The estate has an area of 6,000,000 m2 (6% of the area of the city of Barcelona), a road network of 26 km and green areas on 80,700 m2, with a total of 3,000 trees and 2,300 bushes. La Zona Franca customs is also located inside its boundaries. The zone includes storage areas, lockers, and offices for rent starting at 30 m2, as well as part of the Community customs territory, in which goods have tax benefits.
We are responsible as manager for the maintenance of the infrastructures and installations with a very proactive policy.
We offer 24/7/365 private surveillance services that protect the area of the industrial estate and la Zona Franca customs with the provision coordinated between private security and the Civil Guard.
We have promoted the installation of the Ecoenergies generation centre to offer a hot/cold energy service to the whole estate.
We are now working on a model that guarantees the energy efficiency and environmental objectives, acquiring EMAS certification and a project for the circular economy together with companies on the estate, called EcoCircular ZF, which has received the Barcelona + Sostenible Award for good environmental practice.
We have extensive public transport services: two metro lines, seven daytime buses and one night bus, as well as vehicle sharing services and a bicycle lane.
Available plots :
C60-18 : Area: 2.790,15 sq.m
Location:: Sector A c60, 18. Urban planning parameters.
CB-11: Area: 3.009,57 sq.m
Location: Sector B c.B, 11. Urban planning parameters.
Application for interested parties in this plot: Deadline: December 7, 2023
CB-16: Surface 15,000 m2
Location: Sector B, C/B, 16-22 Urban parameters
Plot available from: 01/01/2031
Request from interested parties in this plot: Maximum deadline December 15, 2023
CM-69: Area: 2.698,83 sq.m
Location: Sector G c/Motors 69-75. Urban planning parameters
C2-16: Area: 13.492,63 sq.m
Location:: Sector A c/2, 16-22. Urban planning parameters.
C60-24: Area: 5.986,47 sq.m
Location:: Sector A, c/60, 24. Urban planning parameters.
C5-09BZ:: Area: 2.761,78 sq.m
Location: Sector BZ, c/5, 9. Urban planning parameters.
C28-33BZ: Area: 6.908,35 sq.m
Location: Sector BZ, c/28, 33. Urban planning parameters.