Join the Manufacturing Revolution!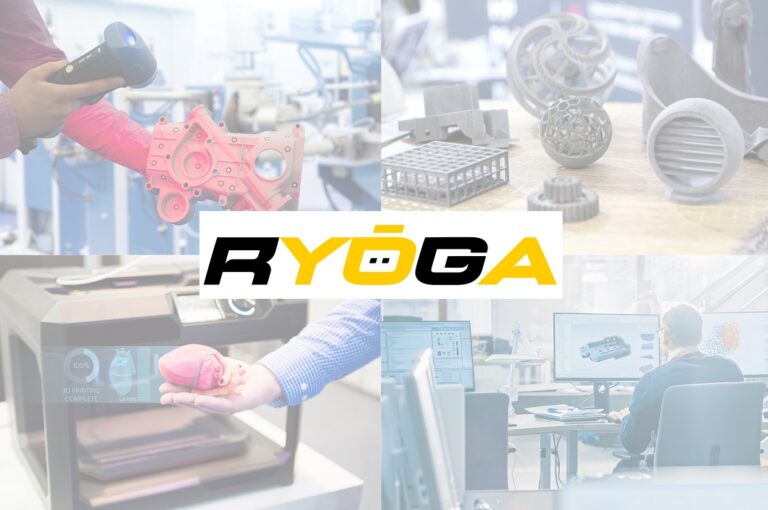 11 de July de 2023
Join the Manufacturing Revolution!
Ryoga Engineering offers its services of 3D printing, additive manufacturing from low to high volume, 3D designs and reverse engineering for companies of all sectors and sizes, for medical, consumer, electronic, automotive, aerospace applications, industrial, sports and much more.
Ryoga Engineering's additive manufacturing and 3D printing services are ideal for accelerating product development and production processes. Ryoga can accelerate your product development process from design to prototyping and manufacturing in a highly efficient and fast way.
Our manufacturing team is prepared to meet your needs with a wide range of processes and materials.
What is additive manufacturing and what are its advantages?
Additive manufacturing, or additive manufacturing by layers, uses computer-aided design (CAD) or a 3D model to instruct machines to build an object layer by layer. The CAD drawing acts as a set of instructions or drawings that illustrate all the intricacies of the product to be manufactured. These drawings tell the machine where and when to place the material. Complex objects can thus be manufactured without the need to assemble separate parts. This type of freedom design allows an industrial engineer or designer to improve functionality through greater complexity, which is not usually the case with traditional manufacturing methods. The result is an intricate, unique, and lightweight product with a high level of resistance.
There are fewer errors and the ability to identify and solve problems before printing. To achieve a similar result with traditional methods would require additional steps such as carving, milling, machining, or forming. In other words, additive technologies create geometries that were previously impossible to produce.
Although additive technologies have been used primarily for prototyping, software and hardware materials have matured to produce end-use parts with production quality, a process known as direct digital manufacturing.
Now more than ever, development can be advanced with faster iterations of high-quality physical prototypes. Additive manufacturing can be applied to products from a wide range of sectors, such as medical, dental, biotechnology, aerospace, automotive, construction, industrial design, education, fashion, food and many more.
Additive manufacturing gives your project the freedom of a lightweight, low-cost, and durable product, while meeting the demands of a complex design. Some of the additional advantages of additive manufacturing are:
Allows the creation of unique pieces
Enables customers to make rapid changes to prototypes during production, enabling a dynamic and design-oriented manufacturing process
Reduce lead times as a single component can be produced without additional assembly steps
Produce finished components thanks to advances in both process and materials
Produce less waste than traditional subtractive processes
Enable low volume production series, reducing investment in time and costs
Offer unlimited applications suitable for a wide range of industries
How the Ryoga Engineering team can help you develop your product:
Ryoga experts recognize the value of collaboration between design and manufacturing in the early stages of the product development process. We can participate in the different phases of your process in which you need us most, either for the installation of a single unit or for high volume productions. Below are examples of how our diverse group of engineers, designers and builders can help you take your project from definition to production:
Reverse engineering and 3D scanning: Having existing parts, we have the technology and ability to perform a 3D scan of them, either to reproduce it with the same morphology or to redesign it according to your needs.
Definition: Each project has unique design and manufacturing challenges. Come to Ryoga Engineering with your concept and we will work with you to better define your technical requirements. We will provide you with a logical path for prototyping without losing sight of the appropriate final manufacturing processes.
Design and rapid prototyping: We will use our in-house manufacturing resources and our network of approved suppliers to develop 3D CAD concepts and quickly deliver conceptual prototypes for early validation. We have direct access to industry-leading additive technologies for your project to develop in record time.
Sophisticated design and prototyping: Our engineers and designers can help you translate detailed 3D CAD concepts, resulting in refined prototypes with integrated aesthetics and function.